Your Workout Log
From the main screen you can see at a glance the activities for the selected week as well as your weekly and monthly totals.
You can quickly navigate to another week or select a particular activity with the calendar and next / previous week buttons.
The main list in the activity view can be customized to show any of over 65 data columns available from your workout log.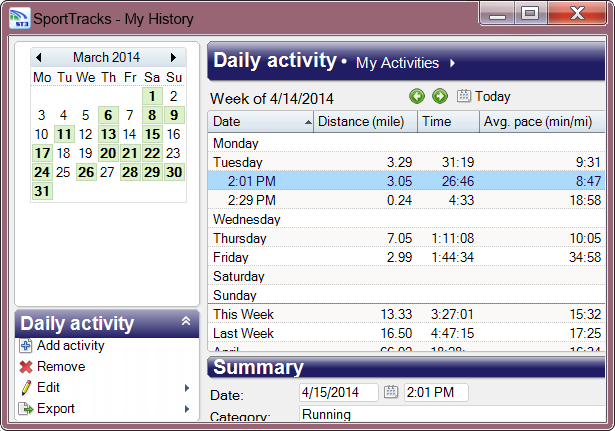 Choose your favorite device, regardless of their software
In addition to handling standard formats, we go the extra step to comply with manufacturer-specific oddities that you should never even notice.
Record Workout Details
Summary Info
Detailed lap information and charts on pace, elevation change and more.
Splits
Date, time, distance, pace, calories, category, equipment and notes.
Pace/Speed/Elevation/ Heart rate/Power
Graph workout time or distance and summary by zones.
Custom Data
Enter user-defined custom data.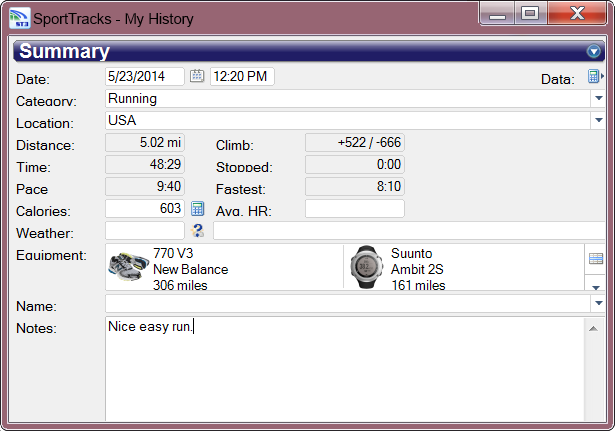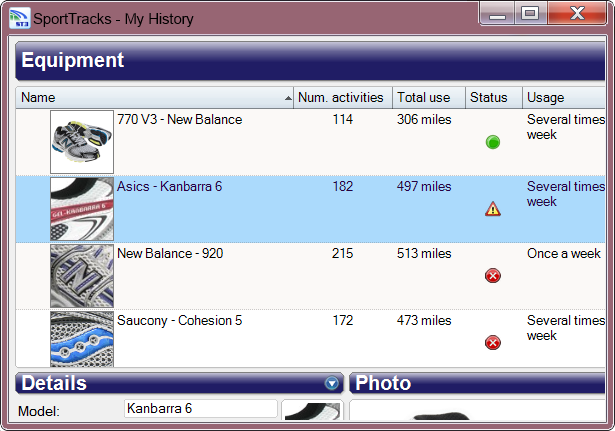 Track your gear to predict replacement and maintenance schedules
We all know that shoes, pads, and other gear have a life expectancy, but knowing when to reorder gives you the foresight to avoid being caught unprepared on race day.
Round out your workout logging by including weight tracking and other health metrics
Get to your ideal weight by including health metrics in your training log.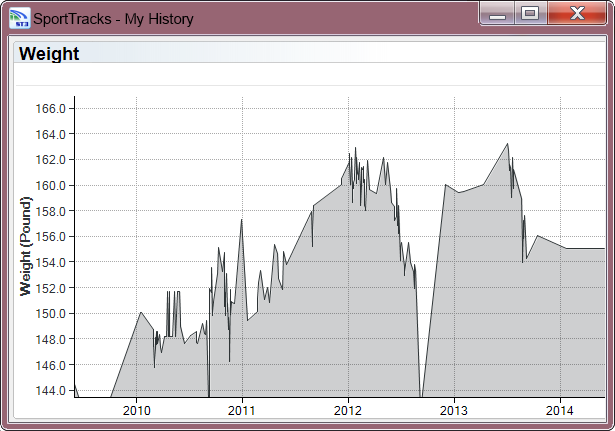 Get started in one simple step
Experience SportTracks with your own data today.