Moderator: FAQ Moderators
This section explains the function and use of the SportTracks Daily Activity Screen.
Question:
What are the Functions of the Daily Activity Screen?:
Answer:
The Daily Activity Screen is the 'Home Screen' for SportTracks and displays Summary Data for a selected Activity as well as Weekly/Monthly Totals:
The Daily Activity Screen displays Summary Data for an activity as well as activities for within the same week.
The Calendar will highlight where activities exist and selecting any date will show the Activities for that date and week.
It is also where you can Import, Delete, Add & Export Activities and data.
You can also Navigate from this screen to other screens, data, reports, settings etc.
Below is a screen grab of a typical Daily Activity screen: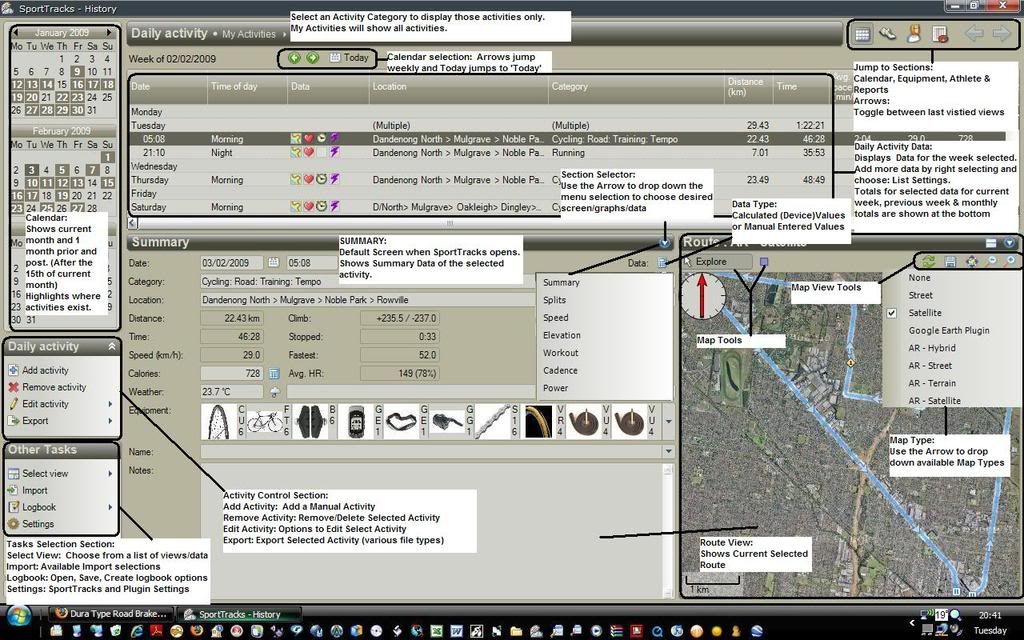 Contributor!

Posts: 1077
Joined: Sun Jun 24, 2007 10:26 pm
Location: Melbourne, Australia
---
Who is online
Users browsing this forum: No registered users and 1 guest