A couple months ago a user suggested we add terrain shading to Open Street Maps. We're happy to announce this feature was added to the last 3.1 release and it looks
AWESOME
.
Take a look at this animation showing the OSM hike & bike map without terrain shading and with terrain shading:
You can toggle terrain shading on and off from the route panel menu. Note you should tick the checkbox just above the tools menu - the other "Terrain" menu item selects Google's standard Terrain map: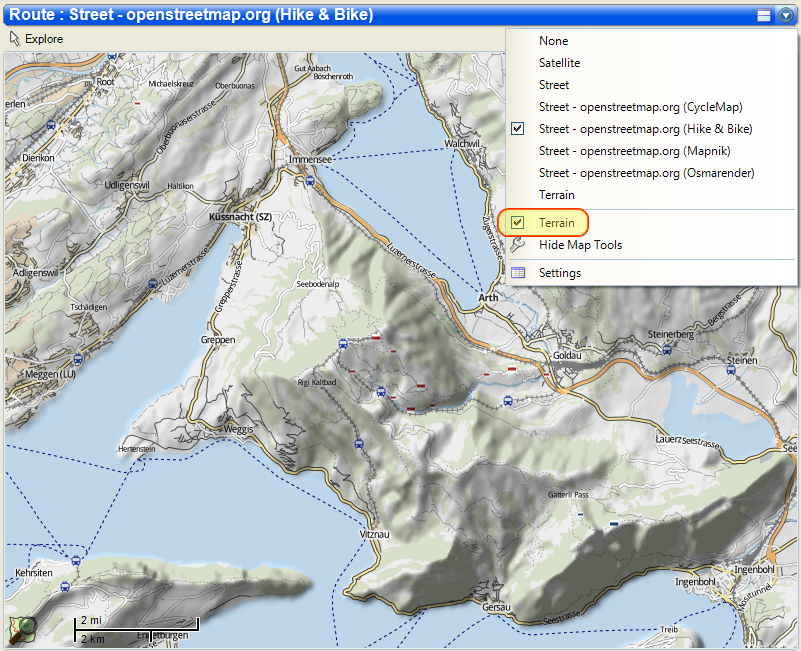 The latest Open Street Map plugin also includes the new "Hike & Bike" map which is absolutely
gorgeous
. The image above shows Hike & Bike (with terrain shading) of a hilly region outside Luzern Switzerland. Makes you want to hop on the bike doesn't it?
Download the
Open Street Map
plugin.
Terrain shading works on all four OSM maps. The cycle map which shows contour lines is particularly pleasing to the eye: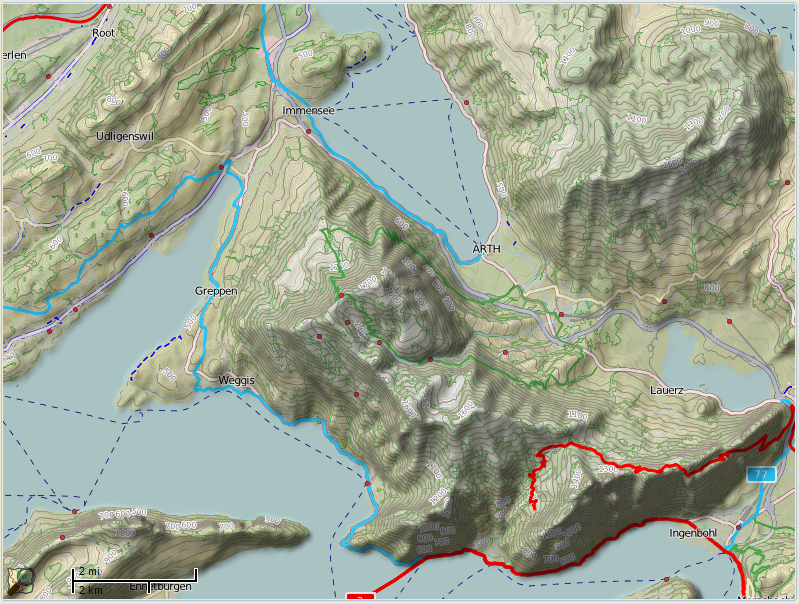 Enjoy!
Download SportTracks 3.1
Site Admin

Posts: 2916
Joined: Tue Apr 05, 2005 8:52 pm
Location: USA
---
Who is online
Users browsing this forum: No registered users and 2 guests